ARTISTES
ARTISTS
Robert Modestine
Né en 1965 en Martinique, Robert Modestine a grandi dans une famille où la culture afro caribéenne est très présente. C'est au début des années 1980 qu'il découvre le Jazz Rock, que beaucoup de jeunes d'origine africaine ou antillaise dansent sur des musiques funky lors des soirées de DJ Chabin au Bataclan. Le Jazz Rock prend une place très importante dans sa vie, mais celle-ci s'efface des pistes de danse pendant les années 1990.
En 2006, Robert Modestine signe son grand retour en intégrant le collectif Pass Pass aux côtés de Christian Truand, Bertin et Emery. Avec les chorégraphies qu'ils mettent au point, ils parcourent les scènes de festivals et des clubs français et contribuent largement à relancer le genre. Robert tourne alors avec des artistes prestigieux tel que Tony Allen, l'un des pères de l'afrobeat, et collabore avec des danseurs comme l'Anglais Perry Louis, Dominique Lesdema, Roxane Butterfly et Yoshitaka Suzuki…
En 2014, il fonde l'association Jazz Gold Feet pour promouvoir le Jazz Rock en donnant des cours et des stages partout en France. C'est aussi à cette période qu'il crée, avec sa fille et son fils, la compagnie Jazz Gold Feet Family, avec laquelle il tourne aujourd'hui.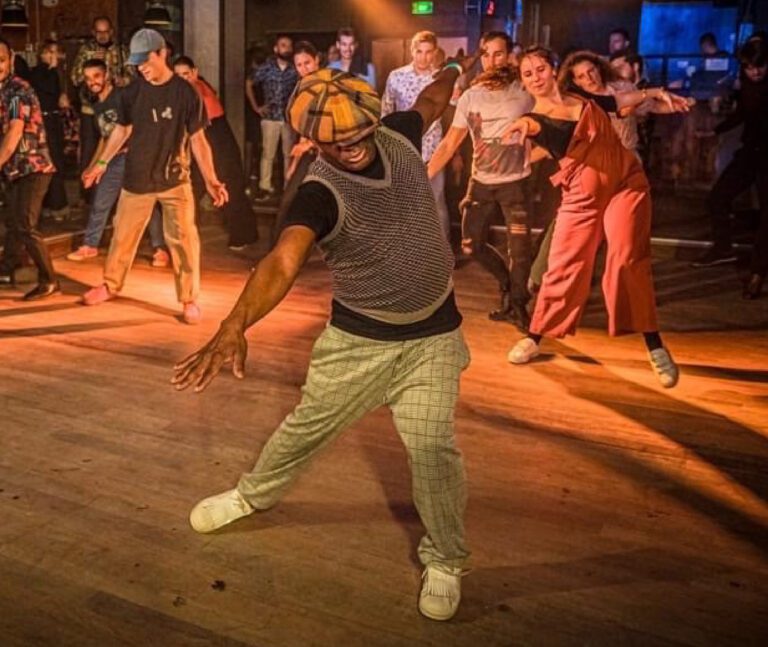 Born in 1965 in Martinique, Robert Modestine was born in a family with strong ties to afro-caribean culture. In the early 80's, he discovers Jazz Rock dance, largely adopted by the African and Caribbean at DJ Chabin's funk parties at Le Bataclan in Paris.
Although this dance nearly disappeared from the dance floors during the 90's, Robert made a big comeback in 2006, when he joined the Pass Pass collective with Christian Truand, Bertin and Emery. This dance company contributed to the revival of Jazz Rock through performances in festivals and clubs around France. During his career, he worked with artists such as Tony Allen, Perry Louis, Dominique Lesdema, Roxane Butterfly, Yoshitaka Suzuki…
In 2014, he creates an association called Jazz Gold Feet to promote Jazz Rock through regular classes and workshops all over France. He also creates the company Jazz Gold Feet Family with his daughter and son, performing altogether nowadays.
Leela Petronio
Leela Petronio est une référence internationale et une artiste décidément polyvalente. Au cours des vingt dernières années, elle a développé une approche originale de la Tap Dance en la fusionnant avec la percussion corporelle et la danse Hip Hop.
Des nombreuses collaborations avec des artistes inventifs l'ont inspirée pour créer son propre style de danse percussive et développer un travail chorégraphique autour du rythme, langage universel et trait d'union entre les formes artistiques.
Sa riche carrière l'a amenée à se produire et à enseigner dans de nombreux festivals internationaux de danse et de musique, ainsi qu'à tourner pendant plusieurs années avec la compagnie Stomp.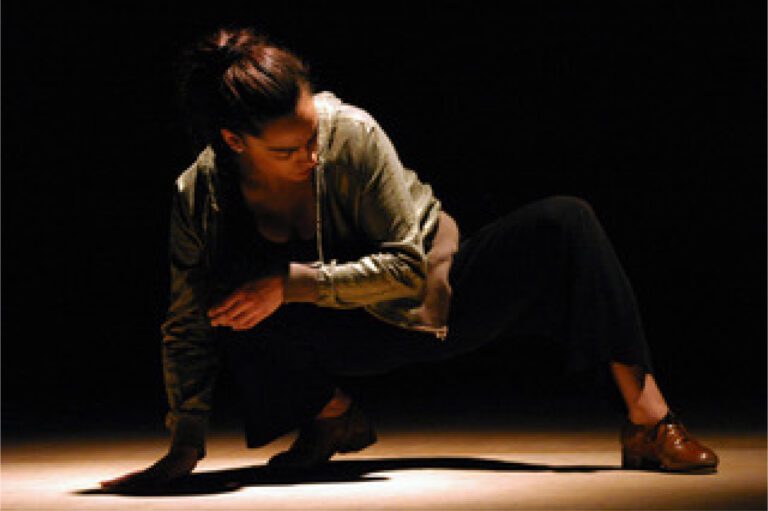 Leela Petronio is internationally recognized as a reference, and could be defined as a polyvalent artist. She spent the past 20 years developing an original take on Tap dance, merging it with body percussion and Hip Hop dance.
Creative collaborations with inventive artists inspired her to build her own style of percussive dance as well as a choreographic work around rhythm, universal language and link between art forms.
Tacher and performer, she participated in many international Tap, Jazz and Hip Hop festivals, and toured for several years with the successful company Stomp.
Remy Kouakou Kouame
Remy Kouakou Kouame a baigné dans le Swing dès son enfance. Depuis de nombreuses années il écume les parquets du monde entier en partageant sa passion et son savoir à travers l'enseignement et la performance. 
Son approche des danses Swing est particulière en ce qu'elle combine à la fois l'authenticité et le respect des traditions – qu'elle a reçues des mains des pionniers et pionnières – et l'originalité et créativité inspirées de ses expériences dans d'autres formes de danse.
Ce qu'il aime partager le plus, c'est la joie de la danse, tout en amenant les danseur.se.s à trouver leur propre voix.
Son enseignement, sa danse et ses prestations sont teintées de ses convictions du moment, qui peuvent changer d'un moment à l'autre car il n'a pas peur de « penser différemment que la veille ».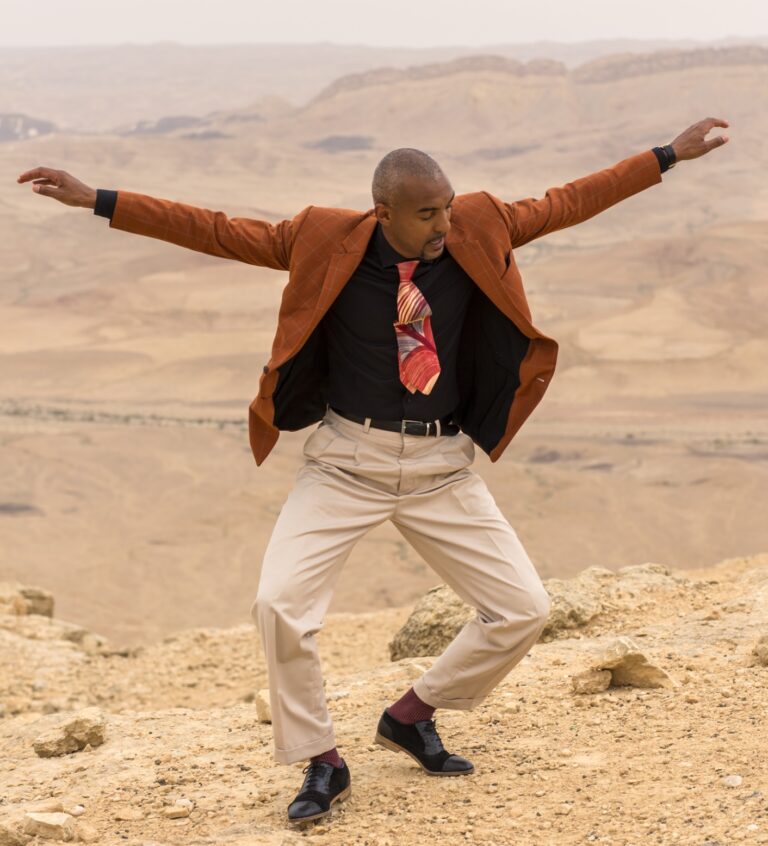 Remy Kouakou Kouame fell into the Swing pot at an early age. He has been an established teacher and performer for many years, traveling around the world to international camps and festivals, sharing his passion and knowledge.
His approach to Swing dances is special because it combines the authenticity and the respect of the dances – thanks to the education he has received from his elders – with the originality and creativity inspired by his experience of many other art forms.
What he loves to share the most is the joy that dancing provides, as well as helping people find their unique voices.
His teaching, dancing and performing are very tainted by what he believes at the moment and can be changed from one month to another as he is not afraid of "thinking differently than the day before"!
Helena Kanini Kiiru
Helena Kanini Kiiru est originaire de Zagreb, Croatie, et grâce à ses racines familiales kenyanes elle a toujours baigné dans la musique africaine, ce qui lui a conféré une profonde sensibilité au rythme. Après 8 années passées à explorer divers styles de danse urbaine, elle est tombée amoureuse de la danse Jazz africaine américaine.
Helena vit le Jazz comme une opportunité d'exprimer toutes les facettes de sa personne, un espace où nous pouvons être nous-mêmes par la transcendance du corps, de l'esprit et de la musique.
Vivant actuellement à Amsterdam, elle continue d'enseigner localement, internationalement et en ligne. Elle continue sans cesse de nourrir son inspiration auprès de différents styles comme l'Afrobeat, la danse contemporaine, le Gaga… Elle se donne pour mission de partager sa passion pour la danse Jazz africaine américaine afin de contribuer à cette belle tradition. Son plus grand souhait serait de rassembler les communautés Jazz et celles des danses urbaines, et de ramener le Jazz dans les jams de rue et les clubs !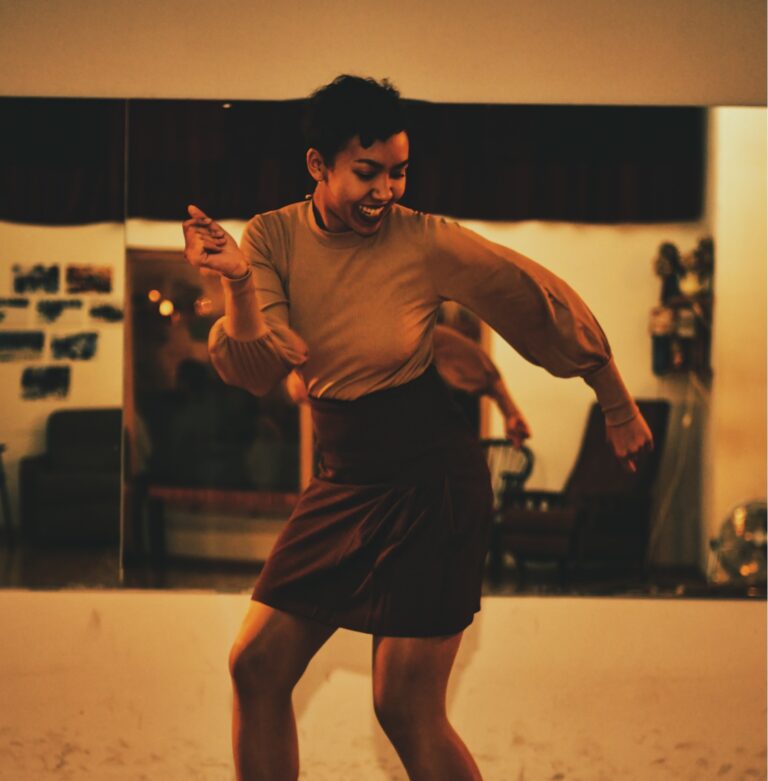 Helena Kanini Kiiru is a young dancer and teacher from Zagreb, Croatia. Having Kenyan roots in her family, she has always been exposed to African music, which stimulated her sensibility for the rhythm. After 8 years of exploring various Street dance styles, she fell in love with African American Jazz dance. She believes that Jazz created an opportunity for her to express all the deep parts of herself, and that Jazz gives us a space where we can unapologetically be ourselves while transcending the body, spirit and music.
Currently based in Amsterdam, she continues to teach locally, internationally and online. She endlessly continues to fuel her inspiration with various dance styles like Afrobeats, Contemporary dance, Gaga etc. Her mission is to spread passion for African American Jazz dancing in hopes of contributing to its beautiful existence. Her huge wish is to connect Jazz and Street dance communities and bring this dance to street jams and clubs!
Felix Berghäll
Felix Berghäll est danseur, chorégraphe et éducateur en Lindy Hop et Jazz Vernaculaire africain américain, ainsi que DJ et spécialiste de musique. 
Il commence à danser à 8 ans avec le Bugg, une danse suédoise, avant d'enchaîner sur le Lindy Hop, Boogie Woogie and Double Bugg. Il a fait partie de l'équipe nationale suédoise de Boogie Woogie et Lindy Hop, et est désormais avec sa partenaire Mikaela Hellsten le coach adjoint de l'équipe nationale suédoise de Lindy Hop. Il a également travaillé pendant 5 ans à la co-organisation d'un des plus grands évènements mondial autour du Lindy Hop et du Jazz Vernaculaire africain américain : Herrang Dance Camp.
Aujourd'hui, il fait partie avec d'autres danseur.se.s et universitaires de Collective Voices for Change, ONG dont le but est de créer un espace où aborder les problèmes sociaux dans la communauté des danses Jazz. L'objet actuel du projet est de discuter les problématiques de l'inégalité raciale et de l'appropriation culturelle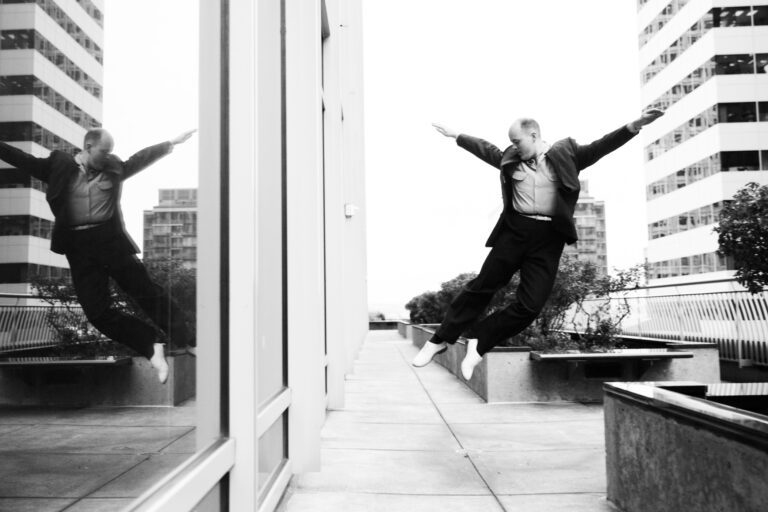 Lindy Hop and African American Vernacular Jazz choreographer, performer and educator as well as a music researcher and DJ.
He has been dancing since he was 8 years old, starting with training and competing in the Swedish dance style Bugg as well as Lindy Hop, Boogie Woogie and Double Bugg. He has been part of the national team as an athlete in Boogie Woogie and Lindy Hop and is now Co-Head Coach with his partner Mikaela Hellsten for the national team of Lindy Hop in Sweden. He has also been working for 5 years co-organizing one of the biggest events in the world with focus on Lindy Hop and African American Vernacular Jazz, Herräng Dance Camp.
Along with other dancers and scholars he is currently part of leading Collective Voices for Change, a new platform to address social issues in the Jazz dance community. The current focus of the initiative is to discuss the issues of cultural appropriation and racial injustice.
Moe Sakan
Moe Sakan est née et a grandi à Osaka (Japon). Elle a étudié professionnellement différentes formes de danse depuis son plus jeune âge, mais c'est en 1999 qu'elle tombe amoureuse du monde du Swing, sa danse de référence depuis.
Elle déménage à Londres en 2000, amenant une étincelle à la scène swing locale. Très active dans la scène sociale et compétitive, elle est introduite en 2017 dans le Camp Hollywood Hall of Fame. Elle a également performé dans de nombreuses productions : théâtre, télévision et films.
Moe est la co-fondatrice de la troupe londonienne The Five Non-Blondes, une troupe de Jazz authentique composé uniquement de femmes d'origines ethniques diverses. Elle se produit également dans le duo MoeTine-vation avec une autre danseuse de la troupe, Christine "Tine Machine" Gatchalian.
Moe voyage à travers le monde pour partager sa passion du Lindy Hop, Balboa et Shag. Passionnée de la culture Swing, son amour se traduit avant tout dans sa danse, où elle cherche à recréer un style authentique, qui reflète l'esprit original de cette danse.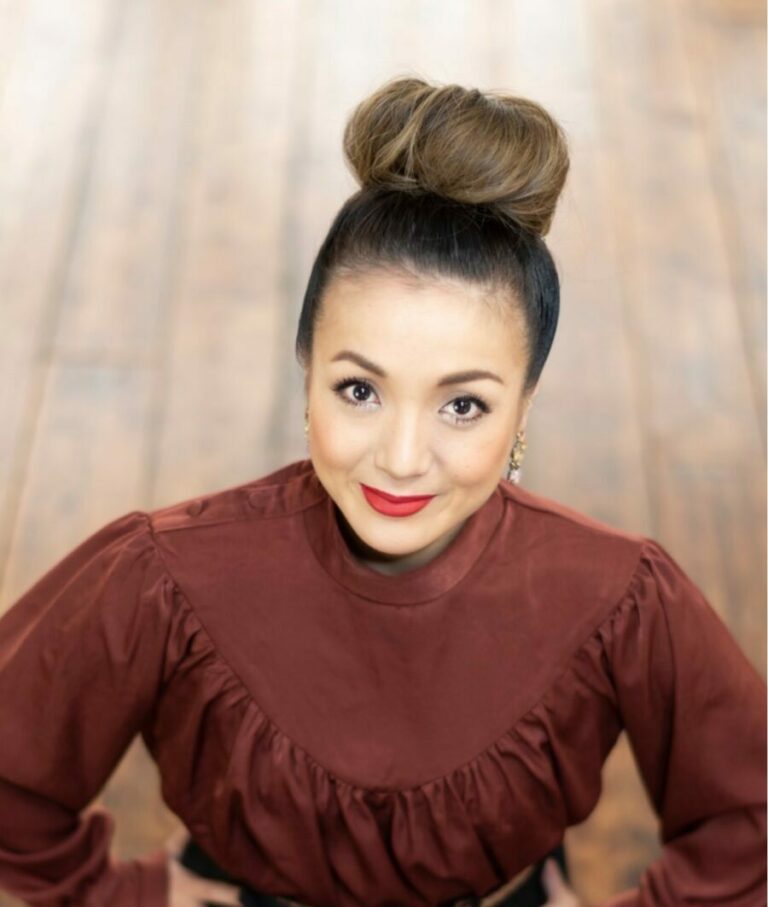 Born and raised in Osaka, Japan, Moe Sakan has had professional training in many types of dance from an early age. In 1999 Moe fell in love with the world of Swing Dance. Since then this has been her dance of choice.
Moe moved to London in 2000, bringing a sparkle to the local swing dancing scene.
An active social and competition dancer, she had the honour of being inducted into the Camp Hollywood Hall Of Fame in 2017. She has also enjoyed performing for several productions, including in theatre, television and films.
Moe is a co-founder and proud member of London based The Five Non-Blondes. An award winning, all female, ethnically diverse authentic Jazz dance troupe. Moe is also is one half of a choreographing duo called MoeTine-vation, with fellow Non-Blonde, Christine "Tine Machine" Gatchalian.
Moe travels the world sharing her passion extensively both for performing and teaching Lindy Hop, Balboa and Shag.
Well known as a vintage enthusiast, Moe is passionate about the music and fashion of the Swing era. Her dedication to the culture is also reflected in her attitude towards the dance, as she constantly endeavours to recreate an authentic style, and her passion certainly reflects the spirit of the dance as it was back in the day.
Tine Gatchalian
Christine "Tine Machine" Gatchalian est une danseuse dynamique et versatile, avec 40 ans d'expérience, notamment dans les danses américaines qui ont émergé dans les clubs. Enfant, elle pratique la Tap, le Hip Hop, le Modern Jazz et le Cheerleading.
En 2004, elle quitte la Californie pour New York afin de s'immerger dans la culture et la communauté House. Pendant dix ans elle sera influencée par les diverses danses proposées dans cette scène, et suivra de nombreux grands noms du Voguing, du Waacking, du Hustle, du Hip Hop et du Funk. Tine et ses partenaires de club ont formé MAWU, un groupe 100% féminin de House Dance.
À Harlem, elle s'est immergée pleinement dans la culture locale, apprenant le Lindy Hop et le Jazz Vernaculaire, racines des danses qu'elle adorait déjà.
Aujourd'hui à Londres, elle continue de lier le Jazz Vernaculaire aux danses modernes de la diaspora africaine, et s'entraîne régulièrement en Tap et Afrobeat.
Toujours active dans l'empowerment de la femme en danse, Tine est la co-fondatrice de la troupe londonienne The Five Non-Blondes, une troupe de Jazz Vernaculaire composée uniquement de femmes d'origines ethniques diverses. Elle se produit également dans le duo MoeTine-vation avec Moe Sakan.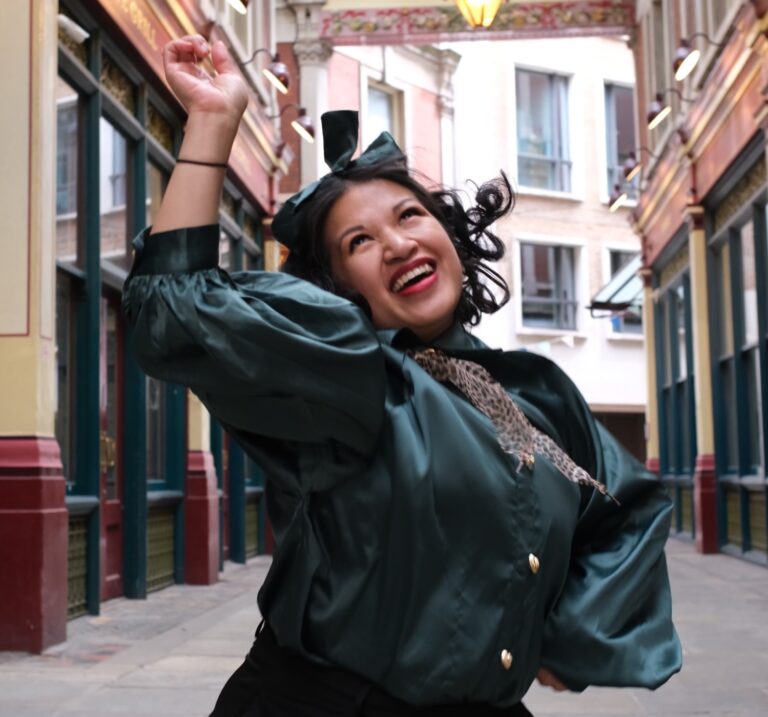 Christine "Tine Machine" Gatchalian is a versatile, dynamic dancer with 40 years of experience, primarily in American forms that originated in dance clubs.
As a child, she practiced Tap, Hip Hop, Modern Jazz and Cheerleading. In 2004, she moved to New York City from California to immerse herself in the underground House Dance community. For the following decade, she was influenced by the scene's diverse dance forms and was trained by many of the masters of Voguing, Waacking, Hustle, Hip Hop, and Funk styles. Tine and her club-going girlfriends formed MAWU, a powerful all-female House Dance crew. After moving to Harlem, she immersed herself in the local culture, learning Lindy Hop and Vernacular Jazz, unearthing the roots of all the dances she loves.
Now based in London, she still continues to link the commonalities between Vernacular Jazz and Modern African diasporic dances, training regularly in Tap and Afrobeats.
Continuing to champion women in dance, she is a co-founder of London-based The Five Non-Blondes, an award-winning, all-female, ethnically diverse Vernacular Jazz troupe. Tine also is one half of a choreographing duo called MoeTine-vation with fellow Non-Blonde, Moe Sakan.